At Intervention First, our goal is to offer the very best in Counseling, Consulting and Concierge Services. I have built my team of clinicians with just that in mind.
Carol Lawyer
Founder & Director
Carol is a Certified Alcohol and Drug Counselor (CADC), Co-Occurring Disorders Professional (CCDP) and Certified Intervention Professional (CIP).
I am pleased to introduce you to My Team. After working in the field of Substance Abuse and Dual Diagnosis for many years, it is a privilege to work collectively with colleagues who maintain strict ethical standards of practice.
We are committed to providing each and every client and their families with the quality of care that is rightly deserved.
It is our goal upon hearing from a client or family member to immediately asses for safety and then move with a direction to stabilize the situation or create a short and immediate plan of action. However, if the situation does not require stabilization, we will utilize our many skills to determine the most effective course of action or suggest a brief consultation in our offices.
We welcome your call today. Please feel free to come meet with us.
Michael A. Mieczkowski
Clinical Consultant
Michael A. Mieczkowski M.HS CADC CSAT CMAT is a Professional Counselor, Administrator, and Consultant specializing in treatment of Addictive/Chronic Diseases. He has over 30 years of experience as a primary therapist providing individual, and group therapy with patients diagnosed with addiction and co-occurring disorders.
I have a Master's Degree in Human Services, Lincoln University, Pa 1991, Certified Addiction and Drug Counselor since 1990 (CADC Pennsylvania), Certified Sex Therapist (ITTAP) 2012, Certified Multiple Addictions Therapist (ITTAP) 2012.
Michael also has an extensive background as an Education Consultant. While a Department Chair for Human Services in North Carolina Community College system he perfected his skills in advisement, design and implementation of entry and reentry plans to the Collegiate Educational System. His structured and logical approach has proven to be extremely effective for young and older adults alike.
You can contact Mike directly at mmieczkowskicdm@gmail.com.
Stacy Hess
Child and Adolescent Therapist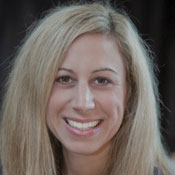 Stacy R. Hess is a Licensed Clinical Social Worker (LCSW) in the state of Pennsylvania and member of the Pennsylvania Society for Clinical Social Work. She completed her graduate education at Widener University Graduate School of Social Work, with a Master of Social Work, with a concentration in clinical direct care practice.
She has over 10 years of experience working with children, adolescents, adults, families, and groups. Stacy has been in practice since early 2006, and most recently, working in conjunction with Children's Support Services. Stacy's professional history includes providing therapy at both American Day Treatment Center, an acute partial hospitalization program in Exton and Presbyterian Children's Village, a residential treatment facility in Rosemont.
Stacy has been a member of the board of The Kid's Trust, a foundation established "to help young children of abuse, grow up in a safe and exciting environment" and has actively assisted fundraising efforts for the Big Brothers Big Sisters program in her hometown of Harrisburg, Pennsylvania. Apart from her professional life, Stacy enjoys spending time with her son, husband, family, and friends. She is also an avid sports fan, loves running, and spending time at the beach in Ocean City, NJ.
Stacy provides individual and family therapy to children, adolescents, and adults. Her work with clients focuses on empowering individuals and families to cope more effectively with life challenges while using a cognitive behavioral approach. Her goal is to assist clients in being able to build confidence & self-esteem, discover their strengths, and find peace & balance in their lives.
You can contact Stacy directly at email.
Dr. Boyadjis
Psychiatrist
Dr. Terrence Boyadjis is certified by the American Board of Psychiatry & Neurology and has been providing comprehensive psychiatric services to adolescents and adults in West Chester, Pennsylvania for 25 years. Dr. Boyadjis specializes in treating mood, anxiety, and attention disorders as well as schizophrenia, offering psychotherapy, pharmacotherapy, and alternative treatments for depression. With training in both radiology and psychiatry, Dr. Boyadjis is uniquely suited to provide a wide range of treatment modalities to suit individual patient needs. He also serves as Director of the TMS Institute of Pennsylvania.
You can contact Dr.Boyadjis directly at email.
CALL US TODAY TO SCHEDULE A CONSULTATION 484.678.3796 or 610.696.8168
A gifted Interventionist, Carol Lawyer is a true asset to the profession. Her heartfelt and caring approach provides a calming, respectful and safe environment for families to effectively navigate the intervention process. It is a privilege and honor to work with Carol and observe firsthand her level of integrity and skill. – Jeannette Cutshaw, LMFT, CSAT
Carol Lawyer loves what she does. She helps people change their lives. Our family realized that we were watching our husband and father kill himself one martini at a time. The deterioration in his physical health was impossible to ignore and gave us the courage, at last, to attempt an intervention. That is when we found Carol. She helped us to understand what is required in an intervention, helped us plan, prepare, structure and carry out the process. Her guidance and support was the calm we needed in the chaos that surrounded us as we dealt with the reality of the addiction in the head of our family and its implications for each of us in the family relationship. Her calm and the structure during the intervention itself is, I am convinced, the reason that we succeeded in getting our loved one to treatment appropriate for him. A year later, Carol continues to care for our family and has been supportive with her counsel as we lived through the rocky first year of recovery. She offered help with identifying treatment possibilities for our youngest child in his recent relapse. Carol not only loves what she does, she loves her clients. I am most grateful that she helped me to change my life for the better. ~ MCK
When we realized that our son was losing control and becoming more and more immersed in his drug use, we were terrified. We were witnessing the slow and steady destruction of a kind and loving son and we knew that having another "talk" with him would only frustrate us and drive him further away. We will be forever grateful that Carol's name was given to us by an addiction psychiatrist. Once we told her our story, she used compassion and understanding to guide us through the intervention process. We were in uncharted territory, but had the overwhelming comfort of having Carol prepare us in every way for this most transformative event. From our very first meeting, through the preparation and rehearsal, and then intervention itself, Carol provided direction and endless patience during a totally foreign process for us. Our son is thriving and Carol continues to provide support and advice to our family in times of uncertainty. She steered us through a very dark period with her warmth, insight, and authenticity. Carol will forever be viewed by our family as playing a pivotal role in each of our recoveries. – Kim
Carol – I just wanted to thank you so much for your help with Michael. I really think that speaking with you helped for all of us to realize the seriousness of his situation and gave us all the push to get him the help he needed. Without your help I think that myself and everyone else would have been too scared or nervous to take the step and approach Michael with our concerns, and it certainly would not have gone so smoothly without your guidance and presence… Without your suggestion for treatment centers, we may not have found (tx center), and who knows if this process would be going as well as it it. I just wanted to let you know how much I appreciate what you did to help and what a huge difference I think that it will make in all of our lives. – Client
Carol is the consummate professional. An insightful, empathic, and respectful therapist with boundless energy and years of experience. She is a highly valued colleague who is comfortable and accomplished in all facets of addiction counseling. – Terrence Boyadjis, MD Diplomate, American Board of Psychiatry & Neurology